Graphic design is an incredibly important part of any marketing campaign or branding package. It sets the tone for your message before any words are even read.
At Groupiehead, graphic design is our bread and butter and the strength behind almost all our projects.  Coming from a strong art background and 20+ years experience with Photoshop, our designs stand apart from the competition.
Whether you need a website that goes beyond the ordinary or a business card that potential clients can't forget, Groupiehead is here to help.
Need items printed?
When you tell us your design is 100% perfect, our job is only half done! Next we'll manage your print production and take care of all the printing hassles for you.  If you'd rather have things printed yourself, we'll send you the high resolution files that you need for your local print shop. (Just don't use those cheap print companies you see on TV!)
Graphic Design & Printing Services
If you need anything designed and/or printed, Groupiehead can help.  Below are just a few examples.
The Groupiehead Approach
We want you to think of Groupiehead as your in-house design team.  You'll have our cell phone numbers so that you can text, call, and/or email us anytime you need something done.
Whether you need a picture color corrected or something designed for a Facebook post, just let us know and we'll have it to you in no time flat!  We'll understand your business and it's brand/theme so you can be sure everything matches.
We also love to do single projects for clients. If you just need one special piece designed, we're happy to help. Just give us a call anytime.
Please see the images below and our WORK page for examples of Groupiehead's creativity and design!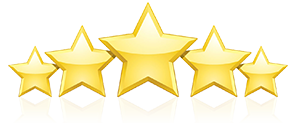 "I have been a customer for many years now. I find Groupiehead, reliable, very fair pricing, easy to work with. No request is to big or small. I am always pleased with their creativity. Give them an idea and watch it come to light."
The Bottom Line… Why Hire Groupiehead for your Graphic Design or Branding Project?
1) As you can see from our examples, we love design projects! Design never feels like "work" to us.
2) We truly care about the success of our clients. We understand business expenses can make things tough. Our pricing is fair and honest. If we don't spend the estimated hours of time on your project, we'll drop the cost of your job!
3) When working with Groupiehead, you'll have our cell phone numbers so you can reach us anytime. It's important to us that we see our clients' businesses succeed, so Groupiehead will be there when you need us.  Think of us as your "in-house" design team.
4)  If Groupiehead works on a design project for you, our other services, such as website design and printing, will cost less because we can reuse the work already completed.
5) We want to you LOVE our work. We won't stop working until you say "that's perfect!".