AI Services | Artificial Intelligence
Groupiehead is your premier website design and marketing partner harnessing the power of cutting-edge AI technology to propel your business to new heights. Our passion lies in crafting stunning digital experiences that leave a lasting impact and drive measurable results. With our AI Services, we bring an unparalleled level of innovation and efficiency to transform the way you engage with your audience.
Why AI? In today's rapidly evolving digital landscape, staying ahead of the competition requires more than just a standard approach. AI represents the future of technology and is revolutionizing how businesses operate. By integrating AI into our services, we can provide you with tailor-made solutions that are intuitive, data-driven, and constantly adaptive, giving your business the competitive edge it needs to thrive.
Our AI-Driven Services
1. Personalized User Experience Understanding your audience is key to delivering an exceptional user experience. Our AI technology enables us to collect and analyze vast amounts of user data, including browsing behavior, preferences, and interactions. By leveraging this invaluable insight, we create personalized and hyper-targeted experiences that resonate with each individual user, fostering long-term loyalty and increasing conversion rates.
2. Intelligent Website Design Your website is the digital face of your business, and a captivating design is crucial to make a lasting impression. Our AI-powered design tools aid our creative team in generating visually stunning and user-friendly websites that are both aesthetically pleasing and functionally efficient. From layout to color schemes and typography, every aspect of your website is optimized to deliver a seamless user experience.
3. Data-Driven Marketing Strategies In the era of information, data is king. Our AI algorithms analyze extensive market research, customer behavior, and industry trends to inform our marketing strategies. This data-driven approach ensures that every marketing campaign is targeted, relevant, and highly effective, maximizing your return on investment.
4. Chatbots and Virtual Assistants Enhance your customer support and engagement with AI-driven chatbots and virtual assistants. These intelligent tools are available 24/7, ready to answer customer queries, provide product information, and guide users through their journey on your website. By automating customer interactions, you can streamline operations and focus on more strategic aspects of your business.
5. Predictive Analytics Anticipating your customers' needs and preferences is critical for staying ahead in today's fast-paced market. Our AI-driven predictive analytics models analyze historical data to identify patterns and trends, empowering you to make informed business decisions and seize opportunities before your competitors.
6. A/B Testing with AI Optimizing your online presence is an ongoing process. Our AI-powered A/B testing enables us to test multiple versions of your marketing campaigns simultaneously, allowing us to quickly identify what works best for your audience. This data-backed approach ensures continuous improvement and maximum performance.
Experience the Future with Groupiehead At Groupiehead, we are committed to leveraging the latest advancements in AI technology to provide you with unparalleled website design and marketing solutions. Our expert team of designers & developers work tirelessly to deliver results that exceed your expectations and elevate your business to new heights.
Are you ready to embark on an AI-powered journey with us? Contact our team today to discover how we can revolutionize your digital presence and achieve remarkable success together. Let's shape the future, one AI-driven strategy at a time.
ps… Yes, our AI wrote this page for us.
 A Marketing Firm You Can Swear By… Not At.
The testimonials below are all real 5 star Google Reviews that can be found here.
"Mark is so great to work with. He makes managing our social media and websites so easy. He is so always available to make adjustments, add photos or content and talk through any changes in our business."

"I highly recommend Groupiehead due to the personalized attention, the quality of the work and the value they provide. My website has been on page 1 of Google since the second month the site was live over a year ago. I have always received an immediate response with effective solutions to my questions and issues. As good as the service is the website design is world class."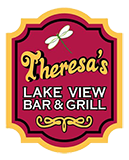 "I have been a customer for many years now. I find Groupiehead, reliable, very fair pricing, easy to work with. No request is to big or small. I am always pleased with their creativity. Give them an idea and watch it come to light."

"Groupiehead is great! Mark is talented, creative, responsive, professional and thorough. He is an SEO guru! My business has grown exponentially because of Mark's expertise. I can also depend on him for honest advice, which is so important as a sole proprietor."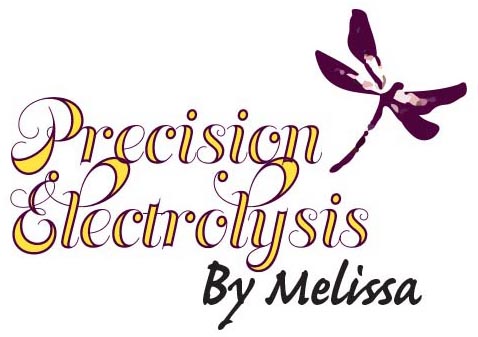 "Great customer service. What a help promoting my small business while I'm busy trying to run my small business"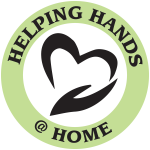 "I have worked with Mark at Groupiehead for the last two years and highly recommend him. Mark has been invaluable to our company through the redesign of our website, new logo design and printed marketing materials for our growing company. He continues to help build our brand through social media marketing using Facebook, Twitter and Google. His experience and patience guided us successfully through a company name change. Mark provides insight, years of experience as well as providing immediate attention to our needs. Mark at Groupiehead is someone you want on your marketing team!"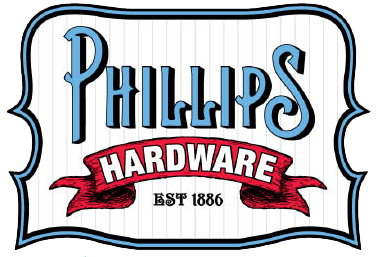 "Mark has been great with our company social media. He follows up with me and can take an idea and run with it. I don't have to micro manage him which allows me to pay more attention to my business."

"Mark is great! I am brand new to everything website and he took the time to really walk me through it. Highly recommend!"
"We have been using Mark for our website for two years now and couldn't be happier. From the initial set up to all the changes he gets everything laid out perfectly and in such a timely manner!"

"We have worked with Groupiehead for years and they have always provided us with great professional service. From building our websites and regular updates Groupiehead has been easy to work with and quick to respond to our constantly changing needs."
"I have worked with Mark for a number of years, I needed someone to help us with our website and guide me thru all the decisions to make it successful. He and his team has worked with us with changes andadditions to our site, as well as monitoring it. I believe we have spend money wisely, and with each idea or change I requested we talked about advantages and disadvantages of those ideas. He has always been available to talk with about any ideas or just questions I have had. I would recommend Groupiehead to anyone."

"Groupiehead did an outstanding job on our website both from a visual standpoint and in the SEO work that organically gets us on the 1st page when our key words / phrases are searched. I highly recommend their services."
"I've worked with Mark and his team on numerous projects and they have always been knowledgeable and professional. Their rates are very reasonable and service is always prompt and courteous. I would recommend Groupiehead to anyone looking for web design, SEO, and social media services!"
"I highly recommend Mark at Groupiehead! Mark created our website and has worked as a partner for the past few years in making sure that we are always running properly. He is very willing to answer all my annoying questions and everyone knows how tough it is to find a web guy that will do that! Give Groupiehead a try you will NOT be disappointed!"
"Mark is great to work with! He's very patient, gets things done in a timely manor, very reasonable pricing and the finished product is great! We couldn't be happier with our new menus. We will defiantly be using him again! Thank you Mark!"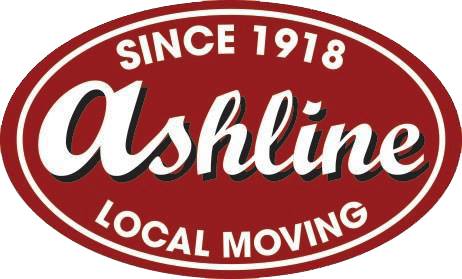 "Having worked on multiple projects with Mark and Groupiehead over the past several years, I can give him my highest recommendation to anyone or organization. He does a great job at explaining everything and always works within the time and budget. We highly recommend Groupiehead for all your website needs."
"Hello, Heather from Heather's Heart Forge here to tell you about the awesome experience we had brainstorming ideas and creating a website that was on fire with Mark. He is super patient, quick, and full of super supportive ideas that helped us reach more prospective students. It's super convenient, he hosts, and posts for us; No worries. Thanks Mark, you rock."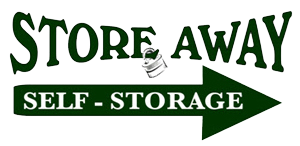 "I have worked with Mark at Groupiehead for 5+ years. He and his team manage our website and social media marketing. Since working with Groupiehead our Internet presence has increased and more importantly our business has too; we could not have found a better company! We would recommend Groupiehead to everyone."
"I have worked with Mark at Groupiehead for years for all of my offices. He is fast and professional and provides great customer service and an outstanding product."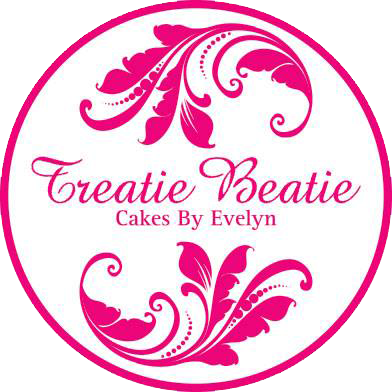 "I have been using Mark at Groupiehead for 5 years, he did my Website and I could not be happier. Because of his work I truly believe my business has grown and he deserves a lot of credit for it, also he is always a pleasure to work with when you have a problem. He is outstanding, never makes me feel uncomfortable. If you're looking for a business that really cares, look no further."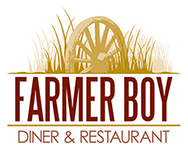 "Excellent service with quick responses to any questions or concerns. Anything dealing with digital media, from web site design to menu design, photography, video, social media presence and I'm sure a lot more, Groupiehead has been on point with all of it. Thank you!"
"Not only great customer service but great and creative ideas!!"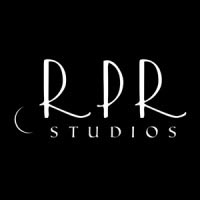 "Mark Rose at Groupiehead did a great job creating a new website for our video production company and then managing our Google Ad campaign. Our site impressions, clicks and visits are all up tremendously as is our new business coming from the site. We have also provided videos and photographic effects for websites he has designed and these sites are all of the highest quality. I highly recommend Mark to anyone looking to expand their business presence on the web."