At the time we programmed this website, Google claimed they were performing over 40,000 searches every second!
Wouldn't you like your business to be in front of some of those people? 
Pay-Per-Click, Google & YouTube Ads
Experience advertising like never before! Say goodbye to traditional, costly methods where you rely on chance encounters. With our Google Ads, your message reaches precisely those actively seeking your product or service. The beauty of it all? You only pay when someone clicks to view your website or calls you—a game-changing approach known as "pay-per-click" advertising.
Don't navigate this dynamic landscape alone. Trust the expertise of trained professionals to maximize the impact of your campaign. Without expert guidance, you risk missing out on crucial tactics that ensure your ads are seen by the right audience. At Groupiehead, we proudly hold Google Certification, guaranteeing that our team is the best in the business, fully equipped to deliver exceptional results.
Supercharge your advertising efforts with Groupiehead's Google Ads, YouTube Ads, and PPC advertising services. Unleash the full potential of targeted advertising and watch your business soar. Partner with us, and together, we'll make every click count.
Google Ads & Other Paid Advertising Services
There are many options when it comes to paid online advertising. Not every plan will work for every business.  At Groupiehead, we'll develop an advertising plan that best helps you reach your target market
PPC & Online Advertising FAQs
Q: What kind of results should I expect?
A: From day one, you'll see the additional traffic your website has received, but the more your ads run, the more data we have to improve your advertising campaign. Each month you run your campaign, you'll notice improvements.
Q: How do you track success?
A: Different industries will allow for different types of conversion (success) tracking.  We can track for a variety of different factors, including phone calls and website visits. Depending on your business industry and website, we might even be able to tell you exactly how much money your advertising is earning you!
Q: How much additional website traffic and new business should I expect?
A: The answer to this question is different for every client. It's partially dependent on your advertising budget and how well your campaign is set up.  Groupiehead will be happy to sit down and review your specific situation with you.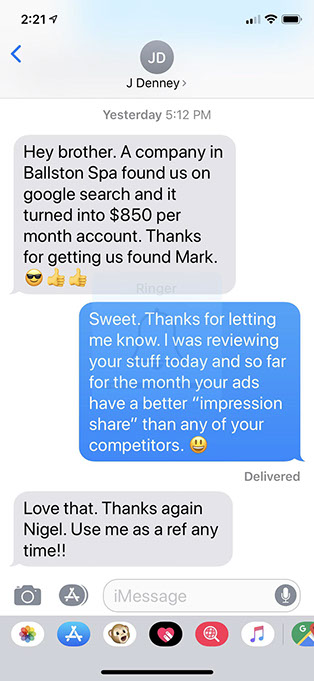 The Bottom Line… Why Hire Groupiehead for your Google Ads and PPC Advertising?
1) Unlike other advertising firms, Groupiehead doesn't upcharge paid advertising or "clicks".  Clients only pay Groupiehead for the time spent working on their account.
2) For many Google Ads and advertising accounts, Groupiehead pays for the advertising from our budget so clients don't have to worry about multiple bills.
3) Our Google Ads clients have complete access to their account and can edit their own account any time. FULL TRANSPARENCY
4) Groupiehead has no minimum time commitments and clients are welcome to stop anytime without penalty.
5) Groupiehead does not "repackage" or edit Google Ads data and statistics.  Clients see their exact data direct from Google.
Pricing & Package Plans
Below are several PPC, Google Ads and Paid Advertising plans that we offer.  We're happy to design custom Google Ads and paid advertising PPC plans specific to client needs.
Starter Plan
Managed Campaign
Perfect for Small Business
No Long Term Contracts
Marketing Plan
Managed Campaigns
Conversion Tracking
Perfect for all Business Sizes
No Long Term Contracts
Master Plan
Managed Campaigns
Conversion Tracking
Includes Google Analytics & Search Console Optimization
Reaching Multiple Target Markets
No Long Term Contracts
 A Marketing Firm You Can Swear By… Not At.
The testimonials below are all real 5 star Google Reviews that can be found here.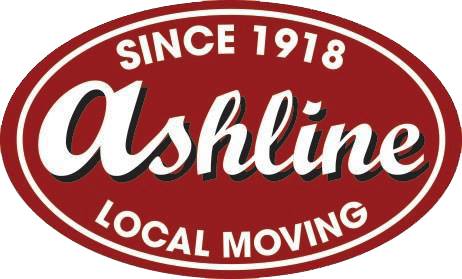 "Having worked on multiple projects with Mark and Groupiehead over the past several years, I can give him my highest recommendation to anyone or organization. He does a great job at explaining everything and always works within the time and budget. We highly recommend Groupiehead for all your website needs."
"I've worked with Mark and his team on numerous projects and they have always been knowledgeable and professional. Their rates are very reasonable and service is always prompt and courteous. I would recommend Groupiehead to anyone looking for web design, SEO, and social media services!"

"Groupiehead is great! Mark is talented, creative, responsive, professional and thorough. He is an SEO guru! My business has grown exponentially because of Mark's expertise. I can also depend on him for honest advice, which is so important as a sole proprietor."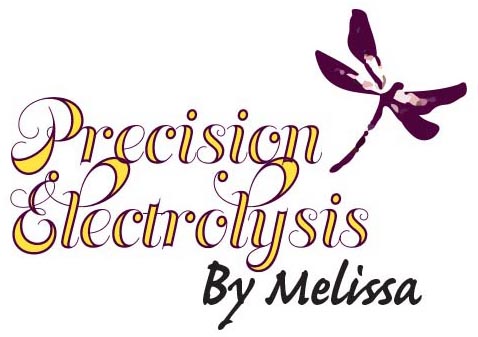 "Great customer service. What a help promoting my small business while I'm busy trying to run my small business"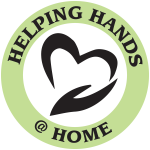 "I have worked with Mark at Groupiehead for the last two years and highly recommend him. Mark has been invaluable to our company through the redesign of our website, new logo design and printed marketing materials for our growing company. He continues to help build our brand through social media marketing using Facebook, Twitter and Google. His experience and patience guided us successfully through a company name change. Mark provides insight, years of experience as well as providing immediate attention to our needs. Mark at Groupiehead is someone you want on your marketing team!"
"I have worked with Mark at Groupiehead for years for all of my offices. He is fast and professional and provides great customer service and an outstanding product."

"Mark is great! I am brand new to everything website and he took the time to really walk me through it. Highly recommend!"
"I highly recommend Mark at Groupiehead! Mark created our website and has worked as a partner for the past few years in making sure that we are always running properly. He is very willing to answer all my annoying questions and everyone knows how tough it is to find a web guy that will do that! Give Groupiehead a try you will NOT be disappointed!"
"Hello, Heather from Heather's Heart Forge here to tell you about the awesome experience we had brainstorming ideas and creating a website that was on fire with Mark. He is super patient, quick, and full of super supportive ideas that helped us reach more prospective students. It's super convenient, he hosts, and posts for us; No worries. Thanks Mark, you rock."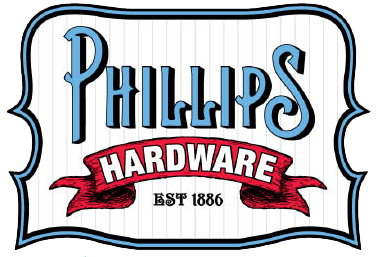 "Mark has been great with our company social media. He follows up with me and can take an idea and run with it. I don't have to micro manage him which allows me to pay more attention to my business."

"I highly recommend Groupiehead due to the personalized attention, the quality of the work and the value they provide. My website has been on page 1 of Google since the second month the site was live over a year ago. I have always received an immediate response with effective solutions to my questions and issues. As good as the service is the website design is world class."
"Mark is so great to work with. He makes managing our social media and websites so easy. He is so always available to make adjustments, add photos or content and talk through any changes in our business."
"We have been using Mark for our website for two years now and couldn't be happier. From the initial set up to all the changes he gets everything laid out perfectly and in such a timely manner!"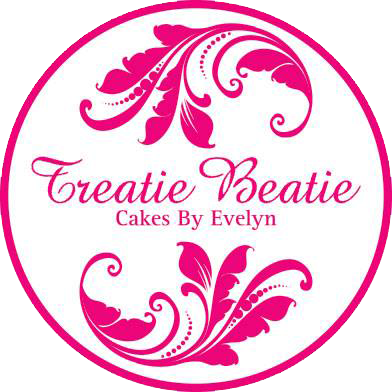 "I have been using Mark at Groupiehead for 5 years, he did my Website and I could not be happier. Because of his work I truly believe my business has grown and he deserves a lot of credit for it, also he is always a pleasure to work with when you have a problem. He is outstanding, never makes me feel uncomfortable. If you're looking for a business that really cares, look no further."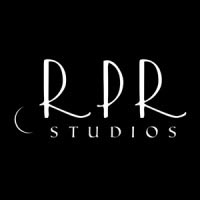 "Mark Rose at Groupiehead did a great job creating a new website for our video production company and then managing our Google Ad campaign. Our site impressions, clicks and visits are all up tremendously as is our new business coming from the site. We have also provided videos and photographic effects for websites he has designed and these sites are all of the highest quality. I highly recommend Mark to anyone looking to expand their business presence on the web."
"I have worked with Mark for a number of years, I needed someone to help us with our website and guide me thru all the decisions to make it successful. He and his team has worked with us with changes andadditions to our site, as well as monitoring it. I believe we have spend money wisely, and with each idea or change I requested we talked about advantages and disadvantages of those ideas. He has always been available to talk with about any ideas or just questions I have had. I would recommend Groupiehead to anyone."
"Not only great customer service but great and creative ideas!!"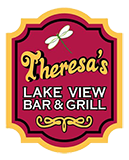 "I have been a customer for many years now. I find Groupiehead, reliable, very fair pricing, easy to work with. No request is to big or small. I am always pleased with their creativity. Give them an idea and watch it come to light."

"We have worked with Groupiehead for years and they have always provided us with great professional service. From building our websites and regular updates Groupiehead has been easy to work with and quick to respond to our constantly changing needs."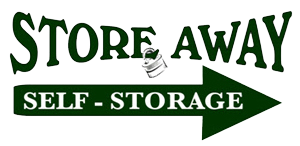 "I have worked with Mark at Groupiehead for 5+ years. He and his team manage our website and social media marketing. Since working with Groupiehead our Internet presence has increased and more importantly our business has too; we could not have found a better company! We would recommend Groupiehead to everyone."
"Mark is great to work with! He's very patient, gets things done in a timely manor, very reasonable pricing and the finished product is great! We couldn't be happier with our new menus. We will defiantly be using him again! Thank you Mark!"

"Groupiehead did an outstanding job on our website both from a visual standpoint and in the SEO work that organically gets us on the 1st page when our key words / phrases are searched. I highly recommend their services."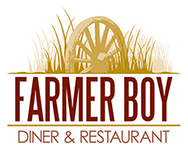 "Excellent service with quick responses to any questions or concerns. Anything dealing with digital media, from web site design to menu design, photography, video, social media presence and I'm sure a lot more, Groupiehead has been on point with all of it. Thank you!"